Separate Account Network®
Gain access to institutional investment managers that provide active portfolio management designed to help meet your clients' needs for greater tax efficiency and control over their investments.
Fidelity Separate Account Network
A unified platform for managed portfolio
Fidelity's Separate Account Network gives you the ability to outsource all or a portion of your clients' portfolios to third-party investment managers.
Open architecture
Management fees and account minimums negotiable
Manage due diligence, manager selection, asset allocation, performance reporting, and fee billing
700+ Separate account managers1
Over 3,000 investment disciplines1
Manage due diligence, manager selection, asset allocation, performance reporting, and fee billing
Get in-depth research on a vast network of managers.
Fidelity Separate Account Network makes it easier for you to research separate account managers that meet your needs. You can use the Informa Investment Solutions tool, available to you at no additional cost on Fidelity's platform, to perform your own research.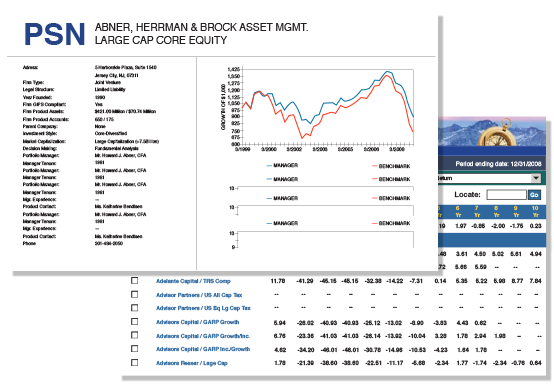 Screenshots for illustrative purposes only
1. As of October 31, 2023
Fidelity Institutional Wealth Adviser LLC ("FIWA") is a registered investment adviser and an indirect, wholly owned subsidiary of FMR LLC . FIWA is the sponsor of the Fidelity Managed Account Xchange® program ("FMAX" or the "Platform").
The information herein is general and educational in nature and should not be considered legal or tax advice. Tax laws and regulations are complex and subject to change, which can materially impact investment results. Fidelity cannot guarantee that the information herein is accurate, complete, or timely. Fidelity makes no warranties with regard to such information or results obtained by its use, and disclaims any liability arising out of your use of, or any tax position taken in reliance on, such information. Consult an attorney or tax professional regarding your specific situation.